Dominion Care Manipol Full Body Massager
(1 Massager in box)
Dominion Care Manipol Full Body Massager
(1 Massager in box)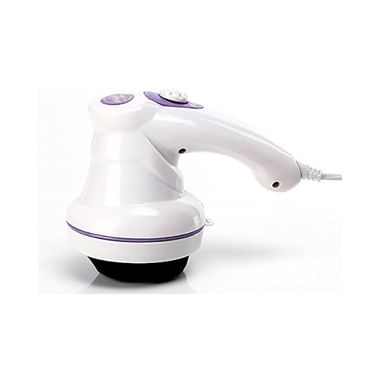 Product Details
Dominion Care Manipol Full Body Massager is a new generation of massage machine which adopts the innovation of light design flow line and is a strong power of massager.

Uses
The massager helps in proper blood circulation and all body pains and gives a clean and healthy skin.

Product Specifications and Features:

Designed for deep massage acupuncture points to strengthen blood circulation
Improves the body function, which makes the physical therapy enjoyable
Designed for oil massage design, powerful introduction, depth activation and absorption efficiency
May help to control diabetes and blood pressure
Improves blood circulation and relieves back pain
Improves digestion and increases immunity to allergies
Note:
Customer Care Number: 9810691064

Directions For Use
Plug into electricity and gently massage the body part in pain.

Safety Information:

Read the label carefully before use
Store in a cool dry place away from direct sunlight
Keep out of reach of the children
This product is non-returnable.