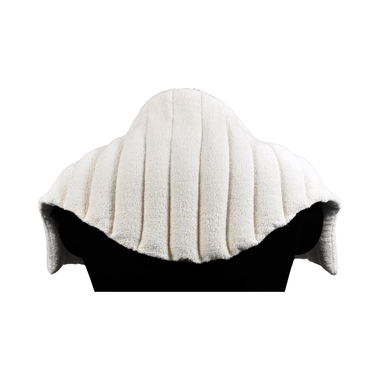 Product Details
AaraamSek Microwavable Therapeutic Herbal Heating Pad for Shoulder & Neck Pain has been smartly designed by a chiropractor to provide comfort. The heating pads are effective for relieving pain in muscles, joints, arthritis and tendonitis, and helps to relieve stress and tension. It can be used to keep warm and cosy during a cold winter night.

Uses:
AaraamSek Shoulder and Neck heating pad covers the upper back and trapezius muscle.

Product Specification and Features:

Along with upper back and trapezius muscle the heating pad covers the front and back deltoids
This heating pad focuses on 3 muscles in 1 product and ensures soothing pain relief
The product can be used while working, napping or watching TV, in fact anywhere
There are no spillages or leakages involved in this relaxed mild heating process
It is microwavable and needs no external electricity supply while using the product
It is made from luxurious terry cotton cloth to offer maximum comfort and to keep the heating pad in place
The heating pad is packed with flax seeds, that when microwaved retains a moist heat for a long period of time and makes it possible to heat it repeatedly
The cordless heating pad may help offer aromatherapy, stress relief and reduce stiffness
Heating pad focuses on offering relief to muscles ensuring pain relief
Directions For Use:
Microwave in 30 seconds intervals until desired warmth is achieved (Maximum 2 minutes)
Heat in a clean microwave-safe dish
Keep flat and distribute contents of the product evenly lengthwise
Make it a point to STOP the microwave and check heat every 30 seconds, so that the item does not burn
It may be necessary to adjust the total time of heating due to variations in microwaves
Safety Information:
Read the label carefully before use
Keep out of reach of the children
Do not use the heating pad on the skin directly
Do not use it while sleeping
The heating pad is not to be used on infants or children
Do not use the heating pad with any ointment
Do not tamper or overheat the heating pad
Do not leave the heating pad unattended while heating
This product is non-returnable.