Coros Pace 2 Wrist Smartwatch
(1 Unit in box)
Coros Pace 2 Wrist Smartwatch
(1 Unit in box)
Available in other variants
Dark Navy Blue with Silicone Band

1 Unit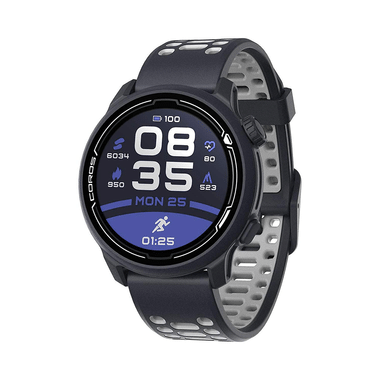 Product Details
Coros Pace 2 Wrist Smartwatch
Coros is a high-performance sports technology firm that assists athletes in reaching their full potential. Outdoors, mountains and a dedicated active lifestyle are all important to Coros. Mixed high-quality hardware with cutting-edge technology to offer endurance athletes the equipment they need to compete in the harshest situations on the planet. It is a full-of-feature technology right at one's wrists. Coros Pace 2 will be the ideal training partner for the long haul.

Uses:
It can be used to track sleep, blood oxygen level, body energy level and body stress along with the whole fitness regime.

Product Specifications and Uses:

The lightest GPS watch on the market at launch, weighing only 29 grammes and featuring a new Coros nylon band with a battery life of 20 days in ordinary use and 30 hours in full GPS mode
Built-in wrist-based running power measures and native and comprehensive integration with Stryd power metres
With continued support and updates, it includes running, cycling, swimming, aerobic, strength and aquatic sports modes
With 24-hour heart rate monitoring, sleep, step and calorie tracking, this device has an optical heart rate monitor, barometric altimeter, accelerometer, compass, gyroscope and temperature
Thanks to the magic of Coros' efficiency of Coros GPS battery technology, Coros Pace 2 offers 30 hours of full GPS battery life

Directions For Use:
Set up the watch as given in the user manual.

Safety Information:

Store in a cool and dry place
Keep out of the reach of children
Do not use if the seal is missing or damaged
This product is non-returnable.