Coros Apex 46mm Wrist Smartwatch
(1 Unit in box)
Coros Apex 46mm Wrist Smartwatch
(1 Unit in box)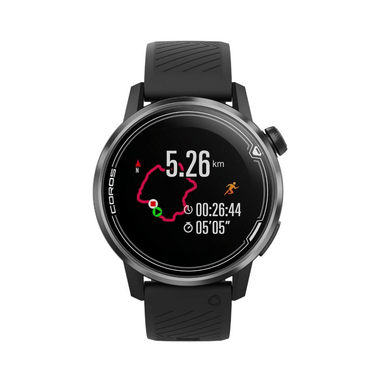 Product Details
Coros Apex 46mm Wrist Smartwatch is a full-of-feature technology right at one's wrists. Let constantly charging the watch be a thing of the past. With APEX, one will have a watch that is built to last above and beyond your workout. In the UltraMax setting, the battery is carefully engineered to last up to 100 hours using GPS. While using normal mode will yield up to 35 hours and regular usage up to 30 days.

Uses:
It can be used to track sleep, blood oxygen level, body energy level and body stress along with the whole fitness regime.

Product Specifications and Uses:

With a digital knob to effortlessly navigate from the menu to the data panels, this watch has a premium ceramic bezel finish
From putting up a block run to constructing a very own duathlon, this watch let's one customise workouts to match their training needs
With a variety of sizing and band variations to choose from, you can discover the perfect fit for your lifestyle
This Coros trainer designs a thorough exercise routine based on one's fitness level and training requirements
The battery lasts up to 100 hours in UltraMax mode when using GPS, while normal GPS mode lasts up to 35 hours and ordinary usage up to 30 days

Directions For Use:
Set up the watch as given in the user manual.

Safety Information:

Store in a cool and dry place
Keep out of the reach of children
Do not use if the seal is missing or damaged
This product is non-returnable.